Mrs. Jodi Pearson, Preschool
Soderstrom Elementary School ~ Phone (785) 227-2945
email: jpearson@smokyvalley.org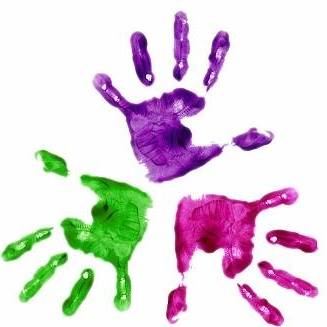 SES preschool serves qualifying four year old students in morning or afternoon sessions, Monday - Friday.
Morning session: 8:10 - 11:10
Afternoon session: 12:25 - 3:25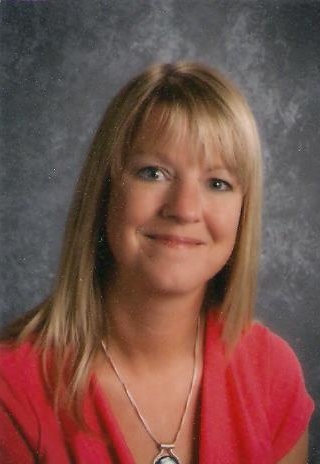 Hello! My name is Jodi Pearson and this is my eighth year teaching preschool at SES, however it is my 29th year of teaching Pre-Kindergarten. I previously taught 10 years in the Georgia Pre-K program and 6 years in the Head Start/At-Risk program in Herington, KS. I also taught preschool for 5 years in Riley Couny, KS.
I graduated from Missouri State University with a BS in Education/Emphasis in Early Childhood and I received my Masters in Education degree through Baker University.
My husband, Darin and I live in Lindsborg and we stay very busy attending the activities of our six children.
I'm looking forward to a great school year in Pre-K!
Favorite Quote: Today is a great day to learn something new!
Daily Schedule/A.M.
8:00 – 8:10 Arrival/Bellwork
8:10 – 8:20 Calendar/Morning Message
8:20 – 8:35 Circle Time
8:35 – 8:50 Small Groups/Table Activities
8:50 – 9:05 Music/Art/Library/PE/Ipads
9:05 – 10:05 Learning Centers (10 min clean-up)
10:05-10:15 Science/Social Studies
10:15– 10:30 Handwashing/Snack
10:30 – 10:45 Circle Time/Social Emotional (Counselor bi-weekly)
10:45 – 11:00 Recess
11:00 – 11:10 Prepare for Dismissal
Daily Schedule/P.M.
12:25 – 12:35 Arrival/Bellwork
12:35 – 12:45 Calendar/Morning Message
12:45 – 1:00 Circle Time
1:00 – 1:15 Small Groups/Table Activities
1:15- 2:05 Learning Centers (10 minute clean-up)
2:05-2:20 Recess
2:20-2:30 Science/Social Studies
2:30- 2:45 Handwashing/Snack
2:45 – 3:00 Circle Time/Social Emotional (Counselor bi-weekly)
3:00 – 3:15 Music/Art/Library/PE/Ipads
3:15 – 3:25 Prepare for Dismissal
Classroom: Our curriculum is World of Wonders For Preschool. It is a literacy based curriculum with a cross-curricular component. Our program promotes "hands-on" learning by incorporating many different educational activities in each subject area to address the children's various learning styles. Circle Times, Small Groups, and Centers provide activities that meet the children's developmental needs and interests and help them become more independent, confident learners.
Progress Reports: The progress report we use supports the curriculum to assist us in organizing activities in the classroom, planning small groups, establishing a baseline of skills, monitoring progress, and providing direction in curriculum development. Portfolio and anecdotal notes are an integral part of assessment. Progress Reports will be collected 3 times a year (Fall, Winter, Spring) and shared with parents at parent-teacher conferences. The final report will be sent home at the end of the school year.
Parent/Teacher Conferences: We will schedule fall and spring P/T Conferences. At these conferences, we will discuss your child's accomplishments, strengths, and overall progress.
If you child is absent and you want to know about activities missed in class that day, please contact me at the above email address.