Mr. Garrett Scritchfield, Principal
Smoky Valley Middle School ~ Phone (785) 227-4249
email: gscritchfield@smokyvalley.org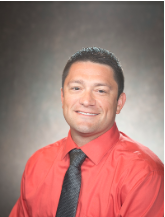 It is my pleasure to welcome you to Smoky Valley School District. Our staff strives to meet any individual needs of all students, and build personal connections to the families.
At Smoky Valley, We Champion for All Students and continue to improve the quality of our school while striving to provide the best for our students. We truly believe that it takes a village to raise a child, which takes a partnership between the school, students, parents/guardians, and the community itself. Our students are the most successful when we work together to achieve the educational goals that have been set.
If you have any questions or concerns please feel free to contact us.